Gaithersburg, MD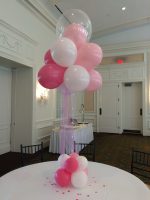 7360 Guilford Drive, Ste. 202, Frederick, MD
21704
Balloon decor for every occasion! From the White House to your house.
5185 MacArthur Blvd #640
Washington DC, 20016
20016
BBYO Passport represents BBYO's groundbreaking initiative for Jewish travel and service learning experiences. Organized in partnership with Authentic Israel, a leading educational travel provider, BBYO Passport combines the best of informational education and travel expertise.
5151 Pooks Hill Road, Bethesda, MD
Take the first steps of your new life together at the stunning redesigned Bethesda Marriott. With a professional events and catering team on hand, and freshly updated space, you'll have everything you need to bring your dream day to life.
6711 Democracy Blvd., Bethesda, MD
Superior boutique style hotel with newly redesigned space and suites. We feature gracious hospitality and comfort in a sophisticated setting for your wedding, Mitzvah or other
special event.
809 W 181 St. #261
New York, NY 10033
10033
Camp Zeke is a Jewish overnight camp and teen travel program that celebrates healthy, active living through
athletics and fitness, organic foods and culinary arts. Our upscale facilities also provide a beautiful setting for your
special event.
Carbone Entertainment is an event agency that specializes in pairing you with the perfect artist, performer and activity to make your party that much cooler.
7807 Appledore Court, Falls Church, VA
22043
Beautiful, sensitive B'nai Mitzvah and family photography by one of the area's top photographers. Great customer service, great advice, very friendly. Over 15 years experience.
8814 Brookville Road, Silver Spring, MD
Custom cakes, wedding cakes, and cookies.
4 Thornhaugh Court, Baltimore, MD
Allow me to create a fun and memorable event to celebrate your big day. Since 1995, I've been a DJ, MC and coordinator at over 1,200 parties. Enhance your affair with dance floor lighting, room uplighting, party motivators, the Silhouette Screen, Mitzvah montage, Pucker Powder, tchotckies and more. The music and entertainment reflect the importance of your upcoming affair. So book your date with DJ Mike On The Mic and leave everything to me.
4109 Montpelier Road, Rockville, MD
Bar and Bat Mitzvah, event, and wedding photography.